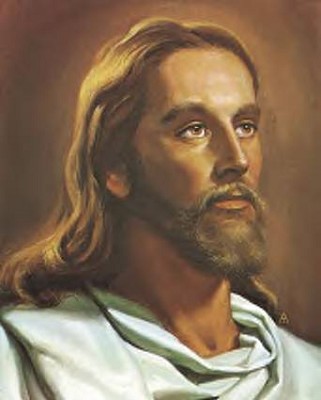 THE UNIQUE LIFE OF JESUS CHRIST
Jesus was unlike any other human being, past or present, to live on planet earth.
There are several things that set Him apart as unique in human history.
HIS BIRTH was unlike that of any other person who has ever lived.
Before being born on earth, Jesus was the Word of God (the eternal expression of God and of His person). It was this eternal Word who took on flesh and blood and came to live among us. Unlike any other child born on planet earth, Jesus was born to a virgin mother, being conceived by the Holy Spirit of God.
The angel answered, "The Holy Spirit will come upon you, and the power of the Most High will overshadow you. So the holy one to be born will be called the Son of God." (Luke 1:35)
The Word became flesh and made his dwelling among us. We have seen his glory, the glory of the One and Only, who came from the Father, full of grace and truth. (John 1:14)
HIS LIFE was distinctive and completely unique among all of the lives of human history.
Jesus is presented in the four gospels as being free from sin in this life.
He was a sinless Savior living in the midst of a sinful world. He was a Savior who came to save a people lost in sin, and who was able to save them because His own life was unmarred by sin.
He committed no sin, and no deceit was found in his mouth. (1 Peter 2:22)
God made him who had no sin to be sin for us, so that in him we might become the righteousness of God. (2 Corinthians 5:21)
Such a high priest meets our need – one who is holy, blameless, pure, set apart from sinners, exalted above the heavens. (Hebrews 7:26-27)
HIS DEATH was unlike that of any other person in history.
The sufferings of Christ, as presented throughout the Bible, are entirely different from those of any other human being.
His agony in the Garden of Gethsemane, so great that the sweat from His face "became like drops of blood," was the result of more than extreme mental and physical anguish. That agony came upon Him when His sinless soul came into direct contact with the sinfulness of the whole world.
Though other men had died on Roman crosses, no other man died as Jesus did. Others died because their own sins and wrong doing condemned them.
Jesus was entirely innocent, dying not for His own sins, but for the sins of the entire planet.
Christ redeemed us from the curse of the law by becoming a curse for us, for it is written: "Cursed is everyone who is hung on a tree." (Galatians 3:13-14)
Let us fix our eyes on Jesus, the author and perfecter of our faith, who for the joy set before him endured the cross, scorning its shame, and sat down at the right hand of the throne of God (Hebrews 12:2-3)
May I never boast except in the cross of our Lord Jesus Christ, through which the world has been crucified to me, and I to the world (Galatians 6:14)
HIS RESURRECTION is an event not repeated anywhere else in human history.
The resurrection is the return of Christ to bodily life on the earth on the third day after His death. It is the greatest event in all of human history, that explains and makes sense of all of the other realities of His person and of His ministry, both while He was here on earth and since He has returned to heaven.
From that time on Jesus began to explain to his disciples that he must go to Jerusalem and suffer many things at the hands of the elders, chief priests and teachers of the law, and that he must be killed and on the third day be raised to life. (Matthew 16:21)
But God raised him from the dead, and for many days he was seen by those who had traveled with him from Galilee to Jerusalem. (Acts 13:30-31)
HIS WORK OF REDEMPTION is unlike the work of any other person in human history.
Jesus died on the cross to bring men and women back into a personal relationship with God, to make possible the forgiveness of sin, and to make available to all who would believe in Him the gift of eternal life. No one else who has ever lived on earth could make such claims. No one else would dare to make them.
Jesus Himself said: The thief comes only to steal and kill and destroy; I have come that they may have life, and have it to the full. (John 10:10)
The inspired summary of the life of Jesus Christ on earth is this:
God anointed Jesus of Nazareth with the Holy Spirit and with power who went about doing good, and healing all that were oppressed of the devil, for God was with Him. (Acts 10:38)
The Apostle Paul writes: For what 1 received I passed on to you as of first importance: that Christ died for our sins according to the Scriptures, that he was buried, that he was raised on the third day according to the Scriptures, and that he appeared to Peter, and then to the Twelve.(1 Corinthians 15:3-6)
There never has been and never will be another person like Jesus.
That statement is true simply because there never has been and never will be another person who is both God and man.
His uniqueness makes claims upon us. Regardless of what we may do with other persons from history, we must respond to Jesus, for He transcends history. History is, in fact, HIS STORY.
How will YOU respond to Him? You may choose to accept Him, you may choose to reject Him, but you cannot ignore Him.